Connecting Warzone to your Player Rush account is a simple process that you will only need to perform once. Once your have connected Warzone and Player Rush, your stats will continue to be tracked and you will continue to earn RUSH tokens until you choose to disconnect from Player Rush.
To begin the connection process simply select Warzone as the game you wish to connect to Player Rush.
You will then be prompted to enter in your Activision ID

After you enter in your ID you will be shown the steps to connect your Warzone account to Player Rush. You will be provided with an Activision Account name for you to send a friend request to. The following steps will be laid out below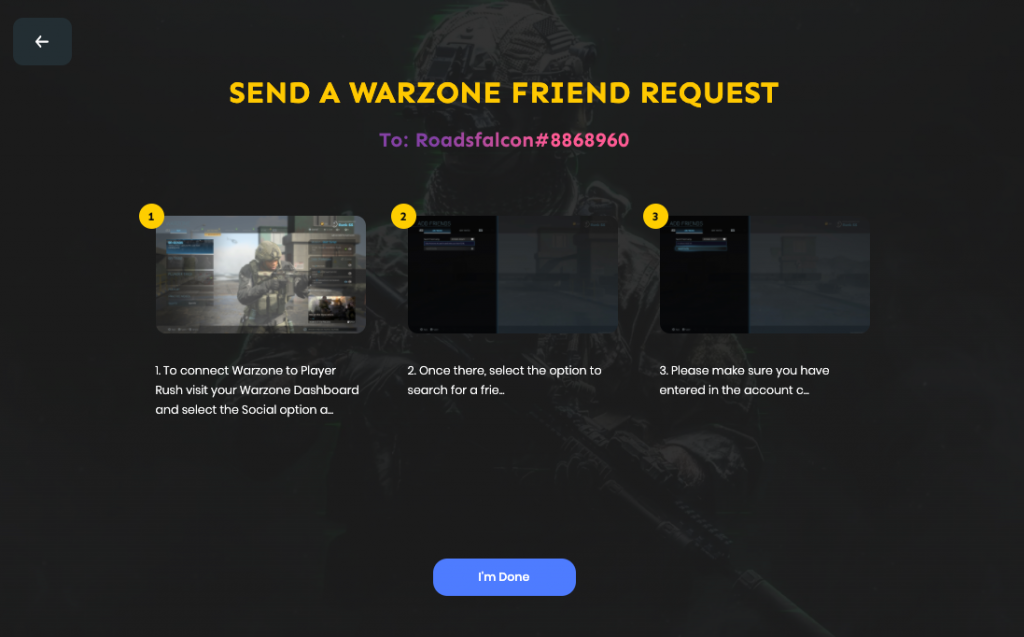 Now, visit your Warzone dashboard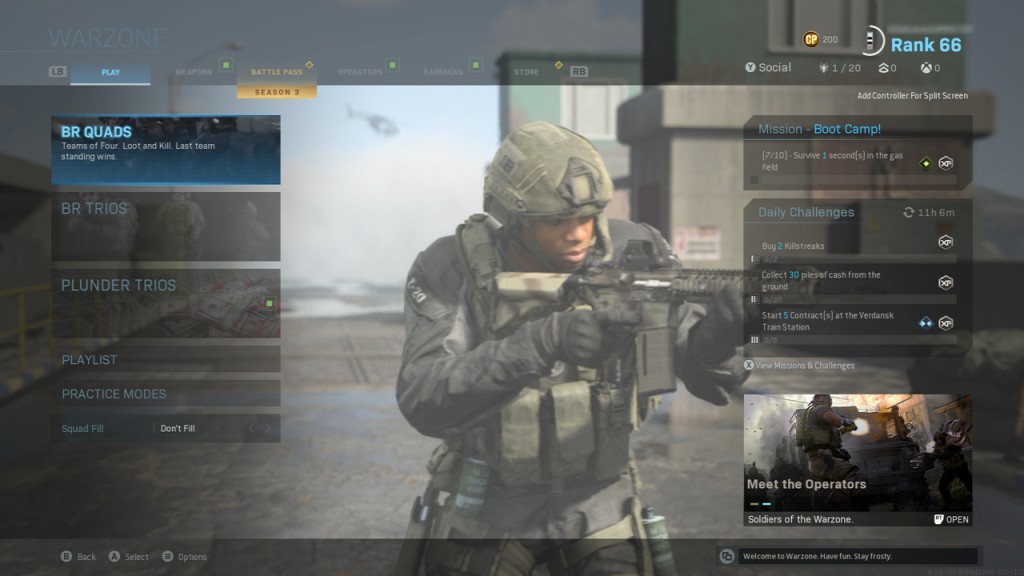 Then, select the Social option at the top right portion of your Warzone Dashboard.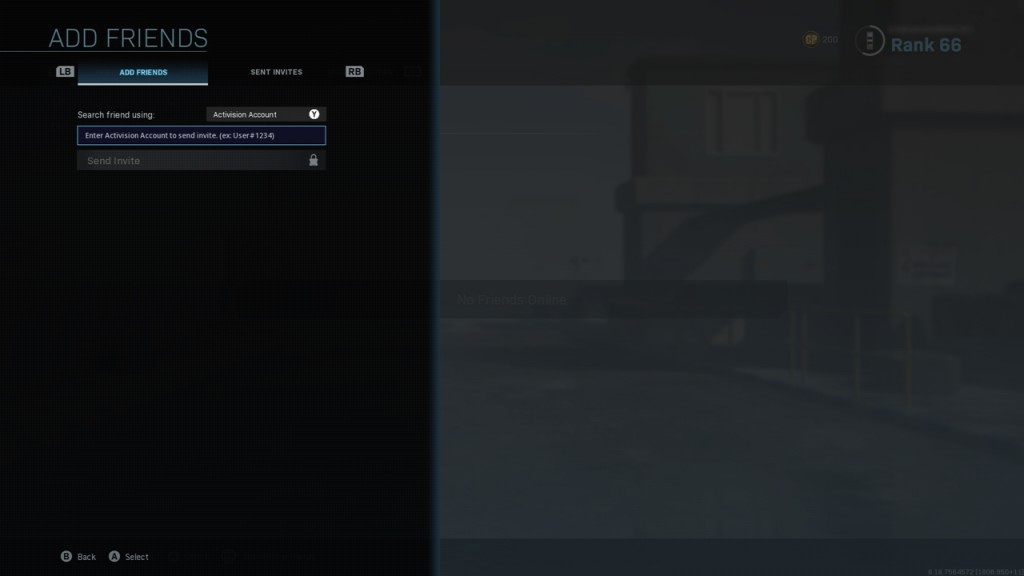 Once there please select the Search Friend Using "Activision Account". You will then be prompted to enter in an account to search.
Make sure the account you enter matches the one provided by Player Rush exactly. Once you are satisfied please click the I'm Done button to let us know you have sent the request.
It may take up to 30 minutes to validate your account. Accounts can only be fully validated after they play at least one round of Warzone Battle Royale or Plunder. If you have any issues connecting your account please reach out to Player Rush Support.