To connect CS:GO to Player rush you simply need to link your Steam Account.
First, select CS:GO as the game you wish to connect.
Next you will be asked to link your Steam Account and change your Steam Privacy Settings to Public. Doing this will also provide Player Rush with the ability to track the stats for any other Steam games we support and applying any RUSH rewards to those games you play.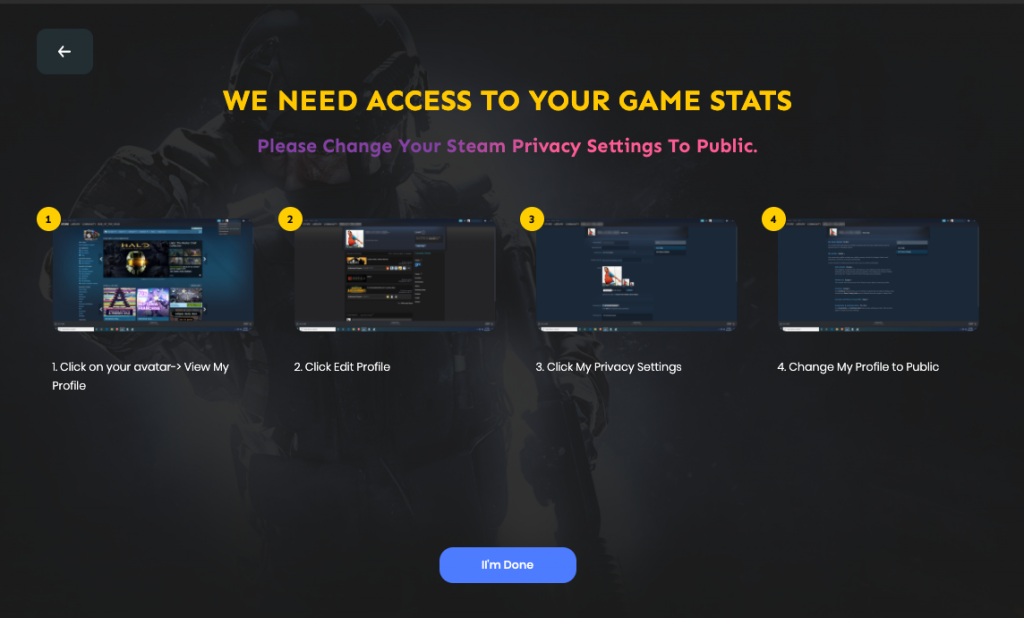 After you connect your account it may take some time for to validate your account and finalize connection so please feel free to browse the Player Rush site and connect any other games you play which we support!